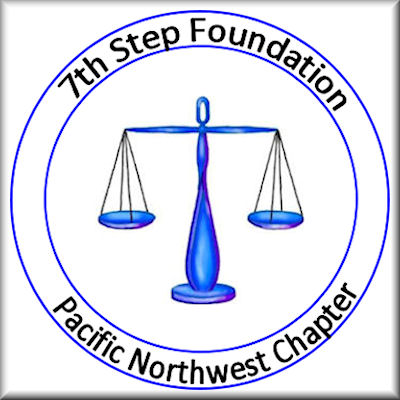 7th Step is made up of prisoners, former prisoners and non-offenders with the common goal of reducing recidivism for safer communities through mental fitness and transitional services.
History
In 1963, Bill Sands, an ex convict, and the Reverend James Post formulated a self-help group in the Kansas State Prison. This first pre release program adopted a slogan and guidelines that are the basis of the 7th Step programs today. Initially the programs relied heavily on community sponsorship of inmates upon release. When Bill Sands was forced to curtail his involvement, due to ill health, a serving inmate, Ezra Kingsley, assumed leadership. When Bill  Sands died in 1967, the 7th Step programs had spread across the United States. Over the years, most 7th Step chapters fell away, but in one place in the US it stayed strong: Oregon State Penitentiary. It continues there to this day. Due to changes on Oregon Department Of Corrections rules, 7th Step in OSP is now considered a "club" and may have no "formal" relationship with any outside group.
Pacific Northwest Chapter
Communications broke down between the 7th Step Club and its former outside board of directors, so the leadership of the club asked Sandi Meyer to form a new, but separate, outside  organization to carry on the 7th Step tradition, and give them encouragement, support and role models, in addition to organizing toward providing transitional services for newly released prisoners. In February 2007, Sandi Meyer, Terry Stein, and Tom Seving formed 7th Step Foundation – Pacific Northwest Chapter. Sandi is no longer an officer or board member.  We attend the monthly meetings of the 7th Step Club at Oregon State Penitentiary, offer a referral service for prisoners as they are released into the community, and provide friendship and encouragement.  We also offered a twice monthly CoDA group inside OSP.
Goals
Our principal goal is to help prisoners change while they are in prison and successfully become law abiding members of their communities upon their release.
This Website
This site is owned and operated by the Pacific Northwest Chapter.  The Webmaster is Tom Seving.